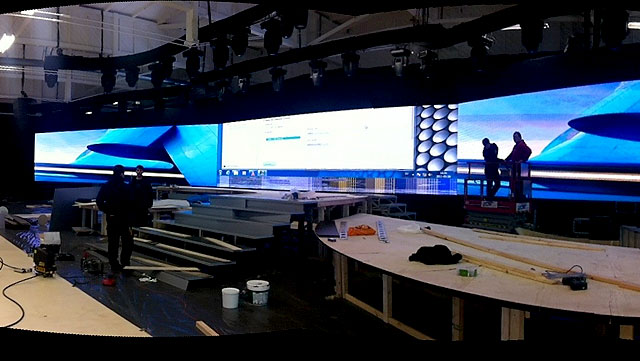 In connection to the 75th Anniversary of Saab, a gala dinner was held in Linköping. Saab turned to Hansen Event & Conference AB to get help with the planning, production and execution of this show.
Dynamic Duo helped out with budgeting, production management & stage management. The director and author of the show had the task of telling a story that reflected Saab what it used to be, were Saab was going now and the future. This high and exciting ambition was made come true with the help of a 32 meter wide LED screen in 3D in a hangar on an airfield belonging to the swedish defense.
The evening was a success with a lot of prominent guests attending, even Royal presence.